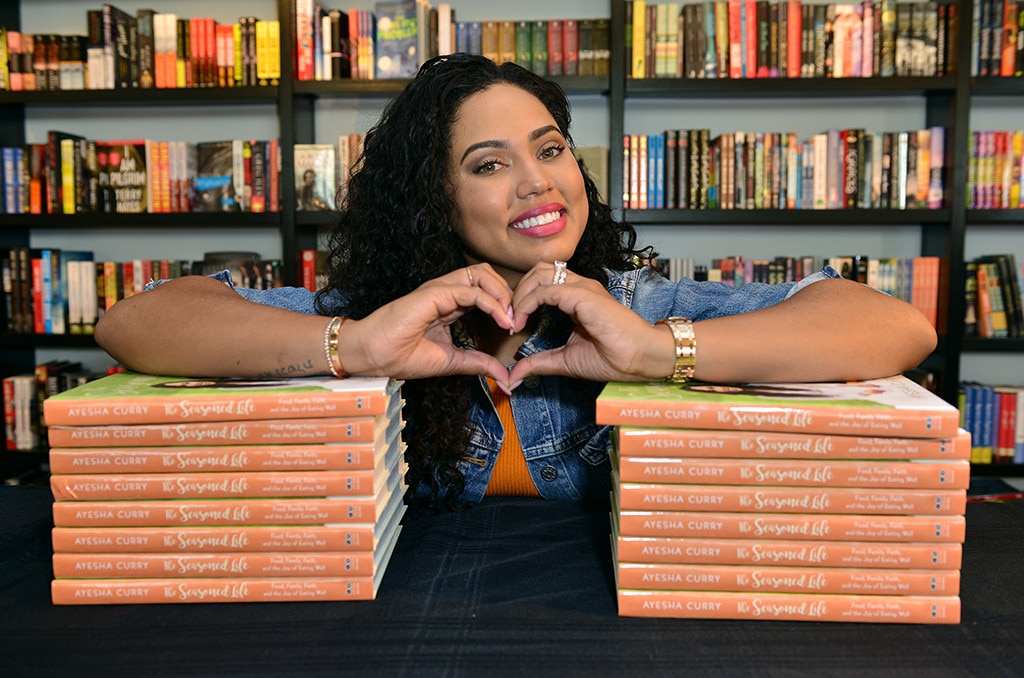 While many eyes may be on the NBA finals tonight as the Cleveland Cavaliers and Golden State Warriors face off for the biggest trophy of the year, there's one famous fan who deserves plenty of credit for their accomplishments this year.
Oh yes, we're talking about the one and only Ayesha Curry.
While her husband Stephen Curry may be scoring points night after night as the Warriors' point guard, it's his wife who has made a name for herself as a businesswoman, foodie, wife and mother.
In celebration of Game 1 of the NBA finals, we decided to acknowledge all the wins Ayesha has experienced in recent months. Consider this season a slam dunk for the entrepreneur.
Food Network Star: Ayesha has quietly created a name for herself on the Food Network thanks to her show Ayesha's Home Kitchen. Airing Sunday afternoons at 12:30 p.m. EST., the series allows viewers to come inside the Curry home where Ayesha shares her signature brand of relaxed, stylish entertaining. As an added bonus, she recently appeared on Guy Fieri's Food Fight. Spoiler alert: Her team totally won.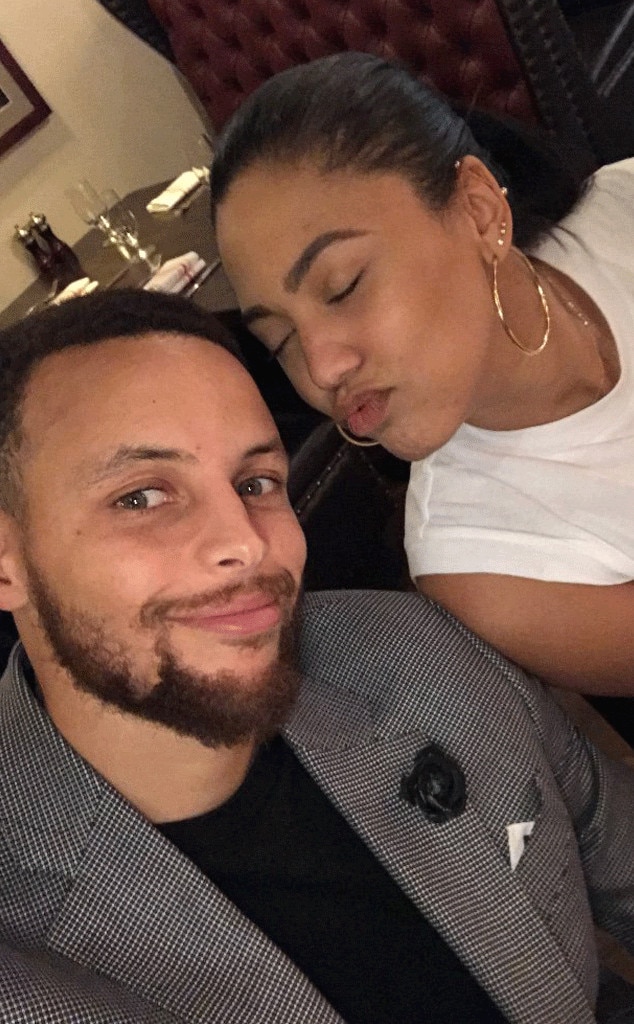 Marital Bliss: While this husband and wife duo both have busy schedules, both parties still make plenty of time for date nights and romantic posts. When Stephen graced the cover of GQ, Ayesha proudly proclaimed that "he's too fine and all mine." And when it was time for the NBA player's birthday, Ayesha delivered one sweet message for her man. "Oh chooch why you gotta be so dang fiiiiiiiine," she wrote to her 4.8 million followers. "You're literally like fine wine. Just getting better with time."
Give Ayesha the Mic: Anything you can do, Ayesha can likely do better. When appearing at the Bottlerock Festival earlier this month to display her cooking skills, the author showcased her rapping skills with a remix of Drake's "Energy." "Got a book in real life and I wrote it my way/ 100 recipes, what we gonna cook today?" she rapped. "I got food groups that I gotta act like I like / Forget the truffle butter, garlic butter is nice." Drop that mic, girl!
Professional Foodie: Yah, we'll say it: Ayesha is on her way to building a food empire. In addition to her best-selling cookbook titled The Seasoned Life, the mother of two founded Homemade that delivers boxes filled with Ayesha's favorite ingredients and recipes to homes across the country. This fall, Ayesha will open her very first restaurant in San Francisco called International Smoke.
Parenting Comes First: In between all of her success, there is one thing that continues to motivate, inspire and encourage Ayesha. If you guessed her two children, you're right. Whether enjoying quality time in the kitchen or on family vacations, the family often documents their memories on social media. "None of the sleepless nights and tough mornings matter because at the end of the day, I feel extremely blessed and overjoyed," the Cheeky Kids co-founder previously shared with The Bump. "My little girls are healthy and thriving and my bigger (better) heart is filled with more love than I could've ever imagined."