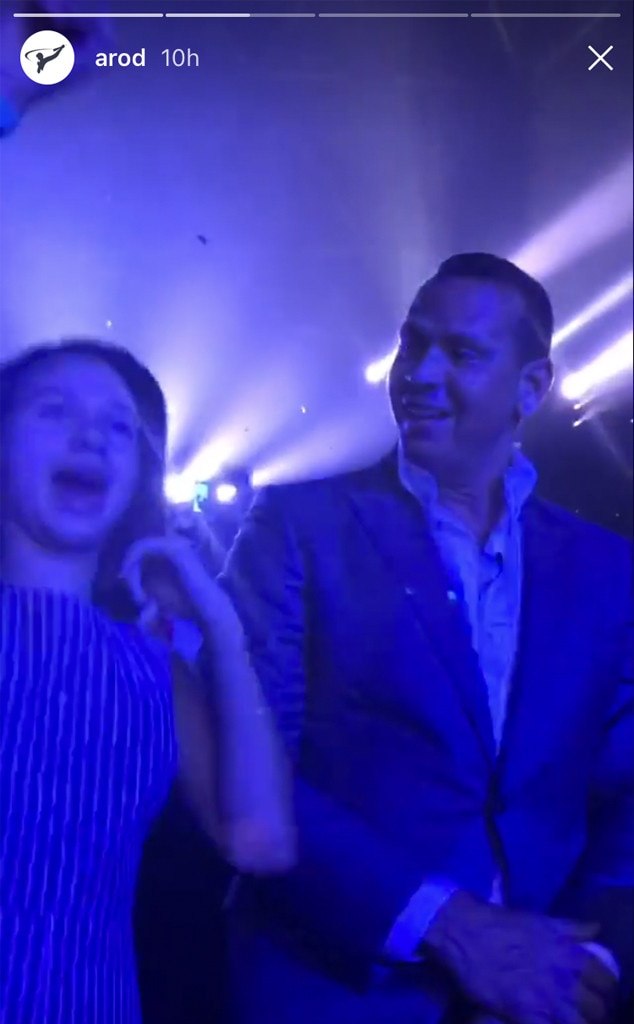 There are certainly perks to having your dad date Jennifer Lopez.
Alex Rodriguez brought his daughter Natasha, 12, to J.Lo's concert residency show All I Have at the AXIS at the Planet Hollywood Resort & Casino in Las Vegas Saturday. He was merely returning the favor; The little girl had performed for the singer and several other people at home last week.
As seen in videos he posted on his Instagram Stories feed, the two had a blast. Natasha even got to go on stage after the show and bust out some dance moves.