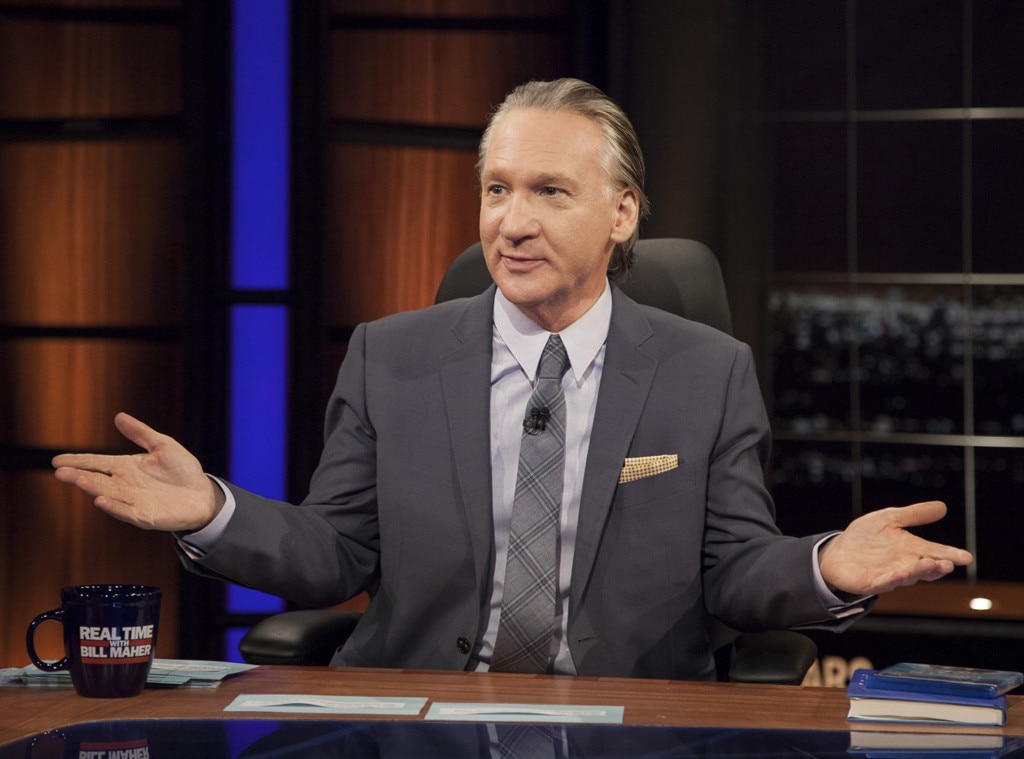 Comedian Bill Maher is all apologies….
After outraging masses of people on social media by uttering the N-word on HBO's Real Time With Bill Maher last night, the 61-year-old has apologized.
In a statement given to E! News, Maher said, "Friday nights are always my worst night of sleep because I'm up reflecting on the things I should or shouldn't have said on my live show."
"Last night was a particularly long night as I regret the word I used in the banter of a live moment. The word was offensive and I regret saying it and am very sorry," he continued.
A rep for Maher told Variety, that the political comic is traveling today and will not make any further comments. However, he is still slated to do comedy performance at Indianapolis' Murat Theater on Sunday.
On Friday night, the host got himself into some hot water when he was interviewing Republican Senator Ben Sasse of Nebraska. The political leader was promoting his book The Vanishing American Adult and the two men discussed the maturity of people, namely younger people. Maher said that in California adults dress up for Halloween.
Sasse said this is "frowned upon" in his own state.
"I've got to get to Nebraska more," Maher said.
"You're welcome," Sasse replied. "We'd love to have you work in the fields with us."
"Work in the fields? Senator, I'm a house n—-," Maher said, raising his hands and drawing groans and laughs from the audience, while Sasse laughed uncomfortably.
"No, it's a joke," Maher said.
But not everyone was laughing. The comments drew irate reactions on Twitter, many calling for Maher to be fired from his hosting gig on the controversial show.