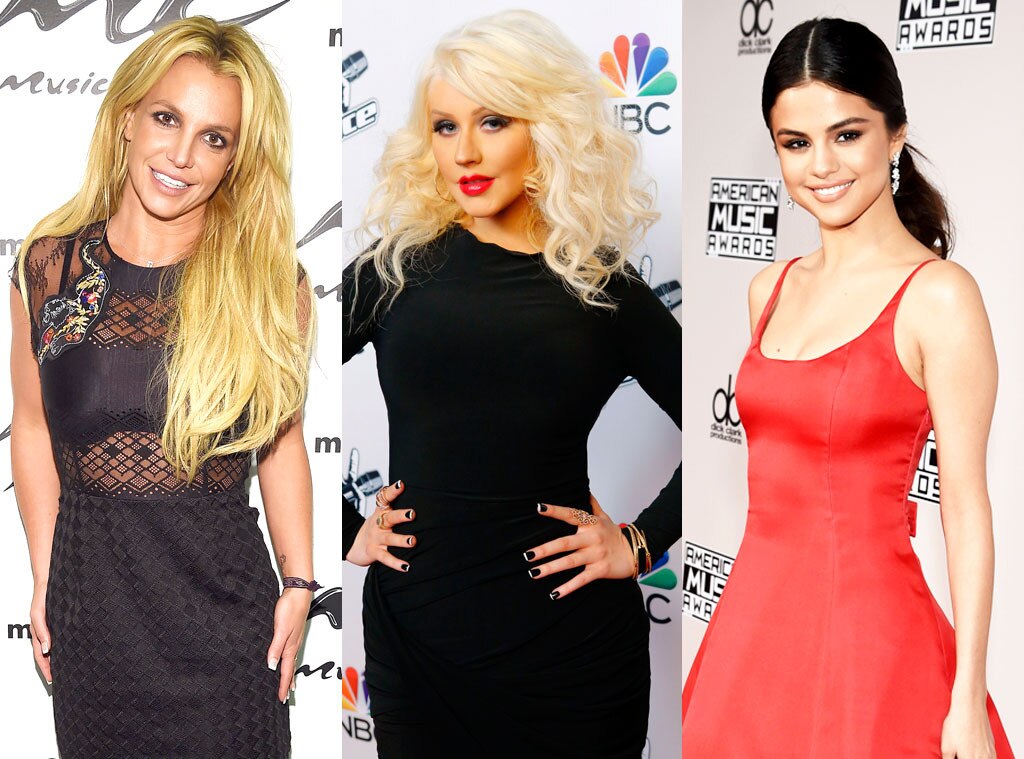 In celebration of Pride Month, Billboard asked dozens of pop icons—including Britney Spears, Christina Aguilera and Selena Gomez—to write love letters to the LGBTQ community. The messages, which were written by allies and members alike, were published online Thursday.
"This is my letter of love to all my LGBTQ fans. Continuously throughout my career, you've always been so vocal about what a positive impact I've had on you—that I've instilled joy, hope and love in you at times when there was none. That my music is an inspiration. That my story gives you hope," wrote Spears, the sole person to submit a handwritten letter for the package. "But I have a secret to share with you. You see, it's actually you that lifts me up. The unwavering loyalty. The lack of judgment. The unapologetic truth. Acceptance! Your stories are what inspire me, bring me joy and make me and my sons strive to be better people. I love you. Britney."
Aguilera's letter was lengthier but just as heartfelt. "As we embark on pride month I wanted to reach out and put into words just how much the LGBTQ community means to me both as an artist and also as a human being," the five-time Grammy winner began. "What I envisioned being a simple letter to write is actually much harder than I expected mainly because I keep asking myself, 'How can I put into words the immense gratitude that fills my heart?' I just can't."
The "Beautiful" singer faced "a lot of uncertainty" in the early days of her career, with "so many labels and so many of societies rules telling me how I should be and what I should be."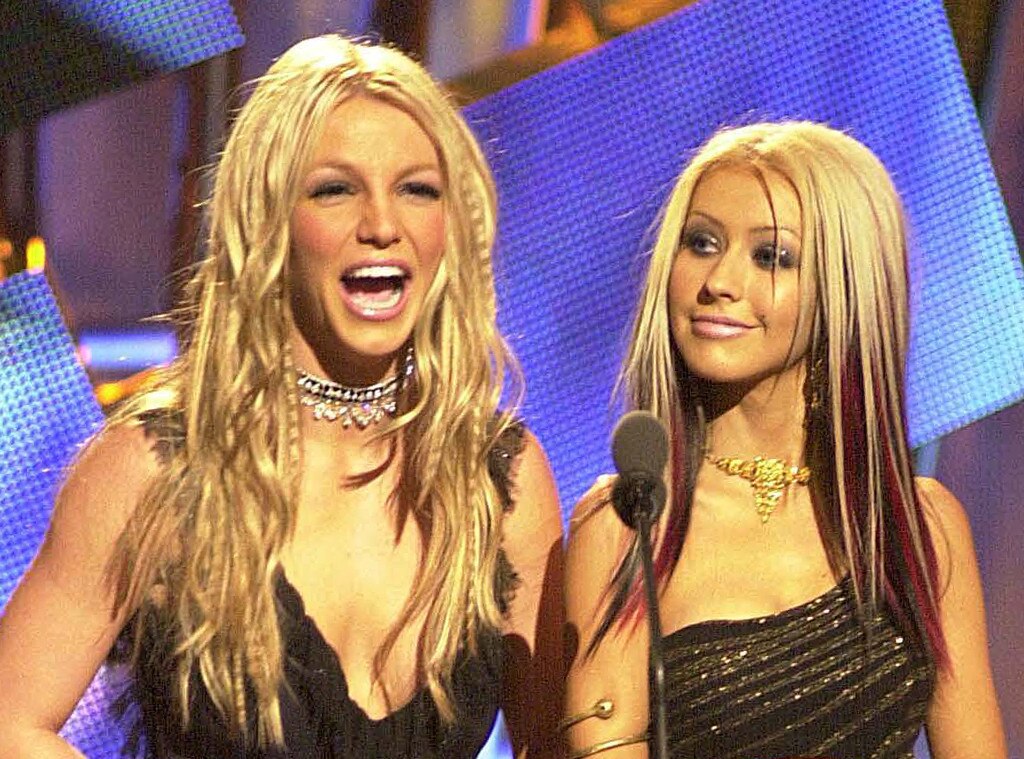 "Yet even in my earliest years when I wanted to scream and jump out of my own skin for not fitting the perfect pop star mold there was a small group of friends that stood by me and still do today. My own little gay inner circle filled with dancers, choreographers and glam folks that to this day remain my best friends in the world. As my career moved forward and I began making music that spoke to my pain and struggles there were fans that came out to me with stories that literally lifted me up," Aguilera continued. "Those were all my LGBTQ fans that through thick and thin stand with me daily. My fighters, my heroes, the reason I love what I do."
Acknowledging that the LGBTQ community "has never had it easy," she praised its members for "fighting," "moving forward," "trailblazing and beating all odds with love always in your hearts."
"I remember meeting a fan who had just gotten a tattoo of my face near a scar he had. When I asked him why he got the tattoo he told me a story about how he got stabbed because he was sticking up for himself when someone was bulling him about being gay. That because of me, and my music, he was able to be a fighter and to take a stand," she said. "He did get stabbed but he survived and the tattoo was a daily reminder that while people can try to break us we will not fall, we will not stand down and we will not be afraid to stand up for what we deserve."
Aguilera added that "being unique doesn't make us different from anyone else—it just makes us more special." In conclusion, the "Candyman" singer wrote, "With love, with respect, with passion, with commitment, with gratitude and admiration I say to all you fighters—I love you."
Additional participants include Belinda Carlisle, Kristin Chenoweth, Kristin Davis, Céline Dion, Melissa Etheridge, Kat Graham, Darren Hayes, Sean Hayes, Jesse J, Lauren Jauregui, Elton John, K.D. Lang, Leona Lewis, Shirley Manson, Lea Michele, Liza Minnelli, Megan Mullaly, Kacey Musgraves, LeAnn Rimes, Naya Rivera, RuPaul, Nicole Scherzinger, Sia, Barbra Streisand, Justin Trantner, Dionne Warwick, Betty Who and Vanessa Williams, among others.
In Gomez's letter, she reflected on her earliest encounters with members of the LGBTQ community. "I remember as a young child going to brunch on Sundays with my mom and her group of friends. I had no idea they were all gay as I didn't even comprehend what that meant at the time. All I knew is that I loved being surrounded by these kind, fun and loving friends my mother had around her," the former Wizards of Waverly Place star said. "I definitely give credit to her for raising me in an environment that was incredibly open-minded and non-judgmental."
While the fight for LGBTQ rights has come a long way in her lifetime, Gomez knows the fight is far from over. "There is still a significant amount of work to do," the singer wrote, "and I look forward to the day when a person is never judged, discriminated or feared for their sexuality."