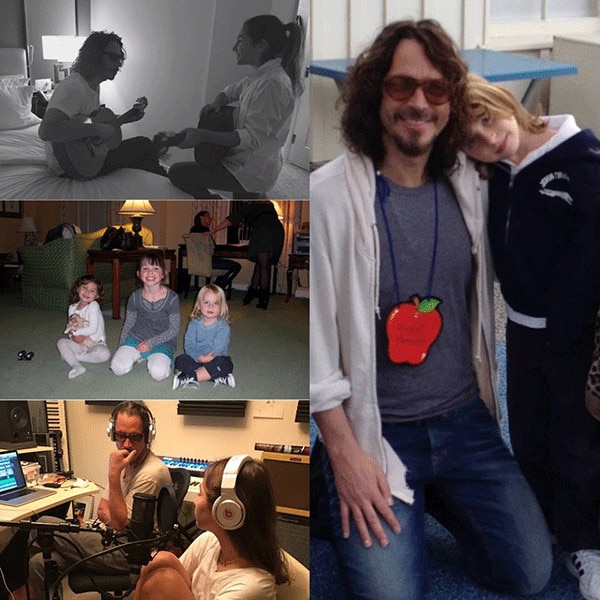 Chris Cornell's bond with daughter Toni Cornell continues to live on.
Close to one month after the Soundgarden and Audioslave singer passed away, one of his closest family members is sharing her fondest memories with the musician.
In a lengthy post tied to Father's Day weekend, Toni continued to express just how much she adores her father.
"Let me start by saying how much I love you and how much you mean to me. You are my idol, someone I've always looked up to. You were always there for me. You pushed me forward every day, and you still do," she wrote on Chris' Facebook page. "Whenever I cry or feel like there's no way I can go on, I hear your voice, 'Don't sit worrying peanut. Worry is a waste of time, I'm ok.'"
Toni continued, "I always took what you said to heart. Probably because everything you said was so smart."