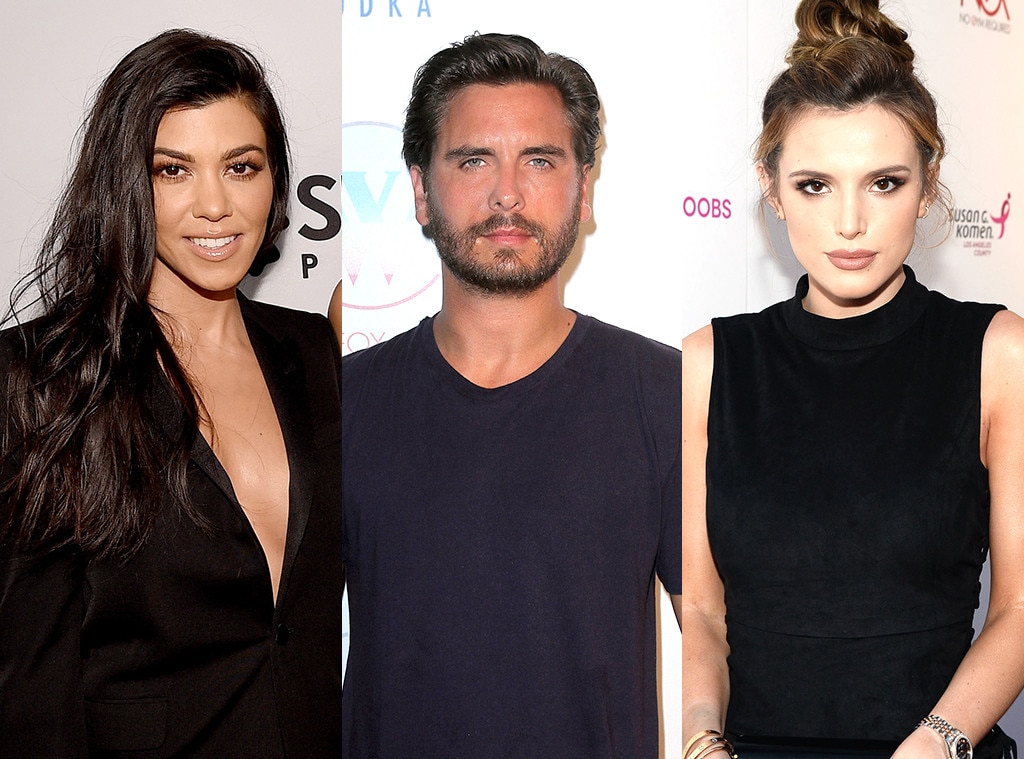 Earlier this week, both Bella Thorne—one of the 34-year-old's current love interests—as well as Kourtney Kardashian—his ex-girlfriend and the mother of his three children—took to Snapchat to share photos of flower deliveries they both received within hours of each other.
Bella's bouquet came filled with a mix of orange and pink peonies and roses, which she shared several photos of. A few hours before her, Kourtney had snapped a photo of a very similar bouquet with the same variety of flowers.
Of course, fans immediately took notice of the similarities between the two.
TMZ reported that sources confirmed Bella's flowers were from Scott as a means of making amends following their whirlwind in Cannes a few weeks ago.
Though we don't know who sent Kourtney's bouquet, we can't help but wonder if Scott was feeling extra apologetic and sent them both.