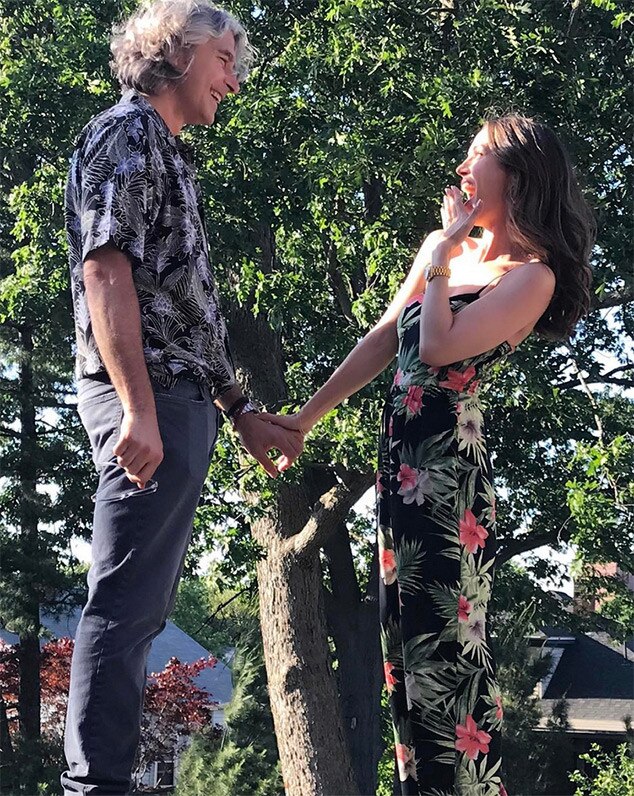 The 36-year-old actress—known for her TV roles in Buffy the Vampire Slayer, Dollhouse and Tru Calling—announced on Instagram Thursday that she's engaged to 53-year-old Peter Palandjian.
The proposal took place in Boston, and the Watertown, Mass.,-born actress shared a photo of the happy moment with her 482,000 followers. "#Ayo..! 'YES!!' Absolutely, my love," wrote Dushku, who held hands with Palandjian. "#BostonBorn #BostonBred #BostonSoonToBeWed." Dushku did not share further details from the proposal, nor did she show a close-up of her ring.
It's been a big year for the actress. Less than two months ago, Dushku's Boston Diva Productions optioned Glen Cook's series of fantasy novels, The Black Company. She will also star in the series, playing the dark sorceress The Lady.
"The Black Company is vast in scope yet remains fundamentally relevant through the morally ambiguous choices it presents at every turn," Dushku told Deadline. "We are excited to bring Glen Cook's classic story to life with Mark [Stern] and David [Goyer], luminaries in the cinematic pursuit of science fiction and epic fantasy, who will inevitably assemble poignant characters embroiled in jaw-dropping action."