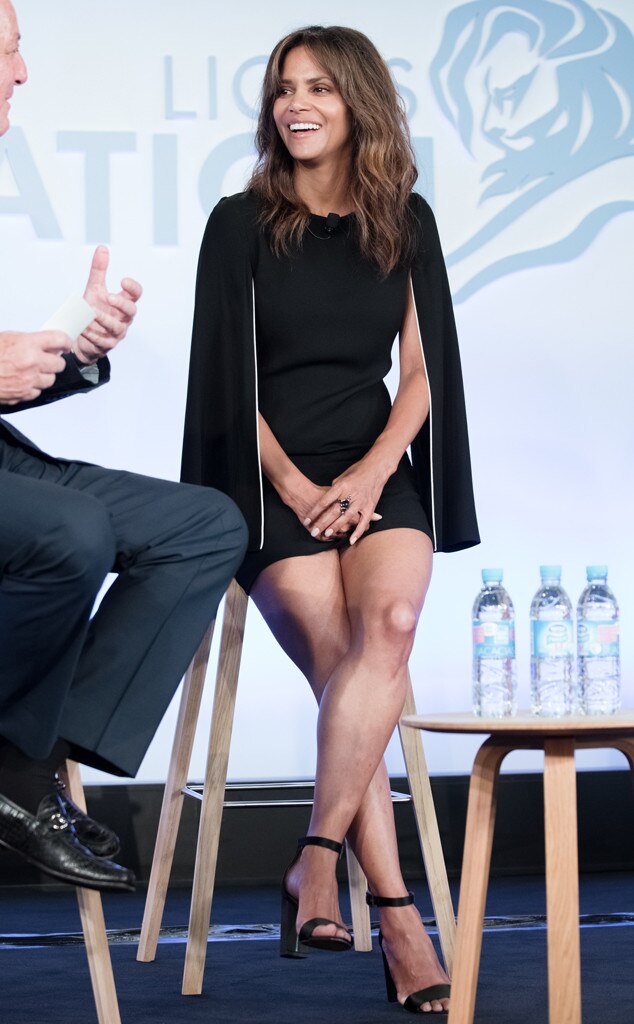 Halle Berry is bringing back her fan website.
The 50-year-old actress originally launched her "Hallewood" fansite in 2000—before the age of social media—as a way to connect more closely with her fans. But despite the fact that it seems we have more access to celebrities today than ever before, Berry believes that power can sometimes be "misused."
Speaking on a panel with Interpublic's Michael Roth and Mastercard's Raja Rajamannar at the 2017 Cannes Lions International Festival of Creativity today, she discussed the relaunch to a greater extent.
"In the year 2000, I had the idea of creating a fan website," she said (via The Hollywood Reporter). "I knew back then, almost 18 years ago, that the future for artists like myself was to find ways we could connect one-on-one with our fans. To have a real conversation for them to get to know me in a different way than the media was presenting me."
She continued by explaining how the upkeep of the website essentially became too much, so she shut it down after four years.
However, she recently had a change of mind as she seeks more control over her "brand" and what's being circulated on social media.
"Social media is empowering in many ways, but the part that is concerning for me, especially with my personal brand, is that that power can be misused," she said. "It can be a brand killer."