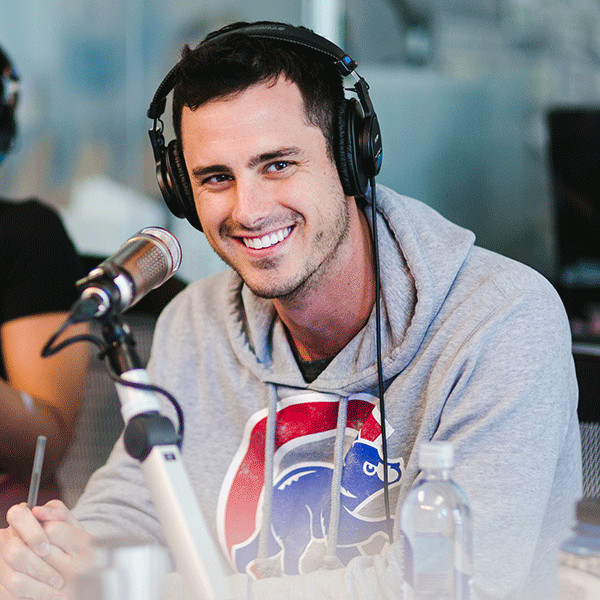 Believe it or not, not every Bachelor Nation breakup has to be dramatic.
Less than three weeks after news broke that Ben Higgins and Lauren Bushnell were calling it quits and ending their engagement, fans are noticing one element of the break up.
These two are really trying to keep it drama free.
When breaking his silence on the split during his iHeartRadio podcast with Ashley "I" Iaconetti, Ben didn't take the opportunity to drop shocking allegations or revelations. Instead, he used his Ben and Ashley: "Almost Famous" show to share good memories of his ex.
"Just to be as politically correct as possible and to also be as truthful as possible, Lauren will always be one of my best friends," he shared in the first episode. "I am a better man today because of Lauren and because of our relationship than I was two years ago."
Instead of hitting the Los Angeles nightlife or hosting party after party, Ben is spending time with close friends. In fact, he recently attended the Los Angeles Dodgers baseball game with Chris Harrison.
When quotes were being misinterpreted or taken out of context in the media, it was Ben who decided to speak out and clarify his remarks.
"This week on the Almost Famous podcast, I talked about the furnishings Lauren moved out and want to clarify my statements that have been reported through the media. I am not sleeping on just a college mattress nor are there just two mirrors on the wall of my home. Lauren left many pieces of her furniture to try and make me as comfortable as possible in a very uncomfortable situation," he wrote on Twitter. "I feel bad that the story told was not accurate and perceived Lauren in a negative way."