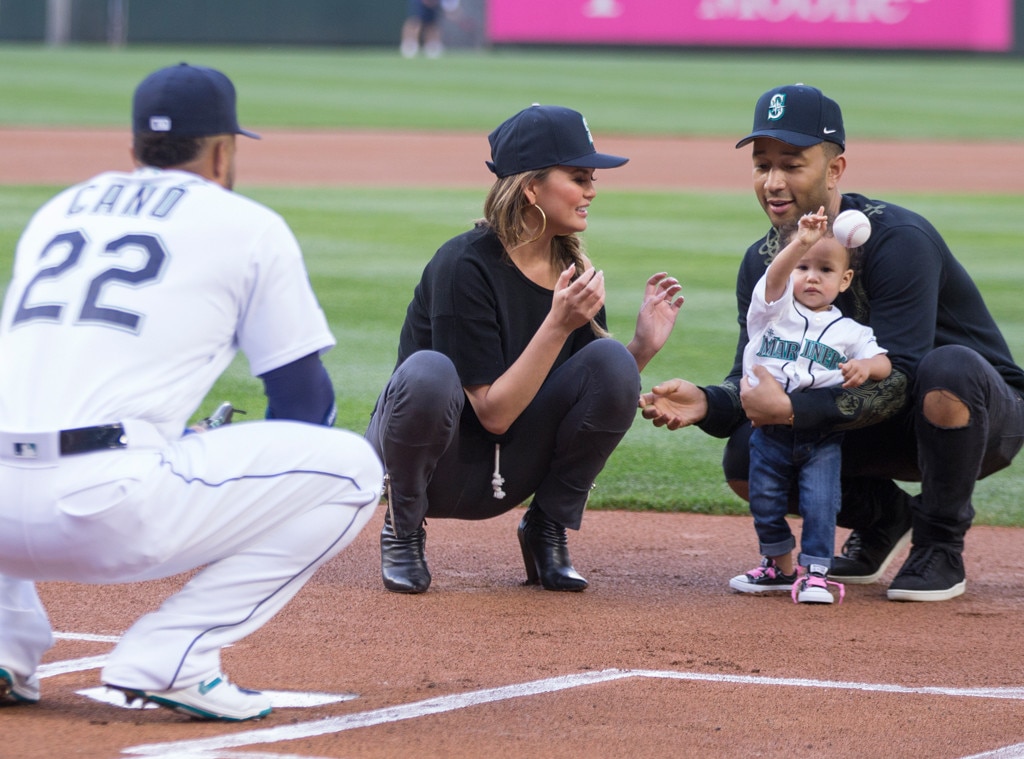 Is it too soon to add baby Luna to the starting lineup?
As John Legend and Chrissy Teigen headed to Safeco Field to watch the Seattle Mariners and Minnesota Twins play ball, the couple couldn't help but bring along a special guest.
Hey baby Luna, are you ready for another baseball game?
After receiving her personal jersey, John and Chrissy's daughter was given a very special task on the field. She had to throw out the first pitch, of course.
With a little lift from the "All of Me" singer, Luna stood on her own two feet and nailed the MLB tradition.
— Greg Thies | KING5 (@K5Greg) June 7, 2017
"Mommy and daddy posing. Luna stealing the Mariners' bubble gum #LunasFirstTour #Seattle," John shared on Instagram from the dugout. Chrissy's mom added, "#GoMariners."
In true athletic fashion, baby Luna had some practice before her big debut at Safeco Field. Over the weekend, Chrissy and her mom documented a few candid moments with Luna where she proved practice makes perfect.
"She's practicing @mariners!" Chrissy shared on Twitter. "She might need to throw it behind her back at this rate."