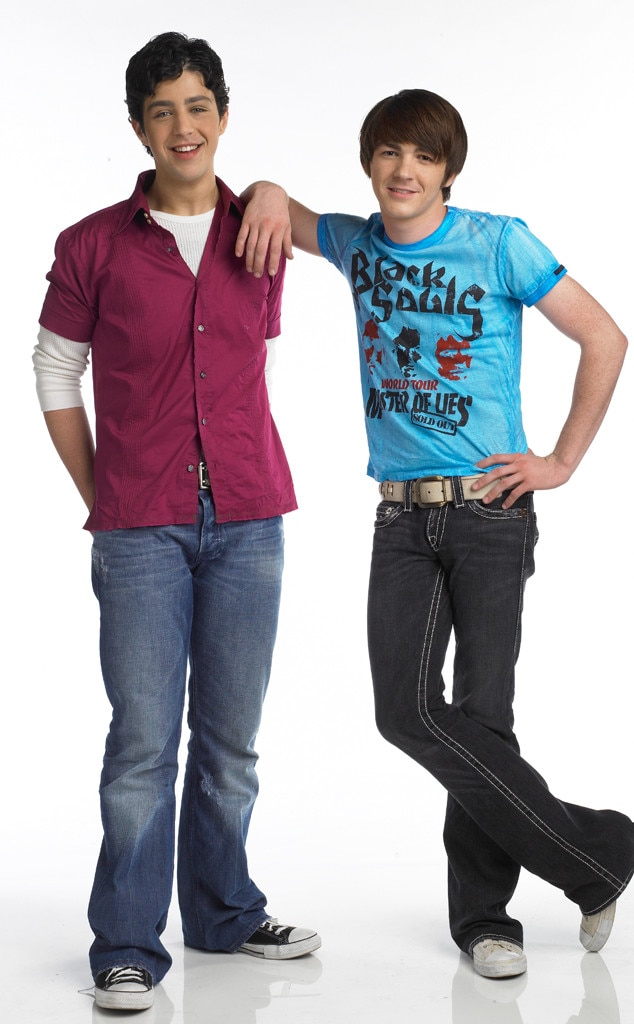 Josh Peck and Drake Bell may have been co-stars, but that doesn't mean they know each other's every move.
As a touch of controversy surrounding the former on-screen duo after Bell revealed he didn't score an invite to Peck's wedding, the newly married man was recently on the subject of his kid co-star.
While he did not address his wedding guest list, Peck did share the question he gets the most about the Drake & Josh actor during an interview on Allegedly with Theo Von & Matthew Cole Weiss that took place before his wedding.
"When people see Drake and I together—and it rarely happens just because he's working and I'm working—[people] are like, 'What? What are you doing here?'" he said of the attention the duo still attracts.
When he's not beside Bell, Peck says fans always want to know where he is. "I have no good answer for people—and I get it all the time, which is like, 'Where's Drake?'" he commented. "I wish I had a better answer, but probably at home? Whole Foods? I don't know."