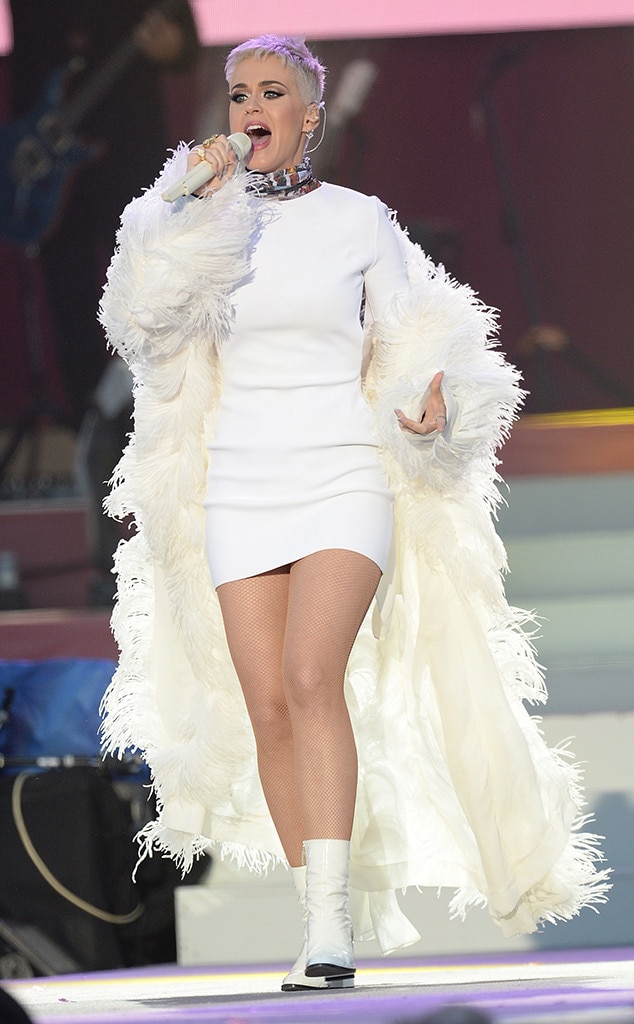 Katy Perry got emotional during a therapy session broadcast online Friday as she discussed her personal struggles.
The singer has been live-streaming herself—at meetings, at yoga class and even sleeping—on YouTube over the past week to promote her new album Witness, which dropped that day.
On Friday, she met with Siri Sat Nam Singh, a licensed therapist who appears on Viceland's The Therapist, and talked about how she used to have suicidal thoughts and wrote a song about referencing them—her 2013 track "By the Grace of God."
"I feel ashamed that I would have those thoughts, feel that low and that depressed," she said in the live-streamed therapy session.
"You can be right or you can be loved," she added. "I just want to be loved."
"By the Grace of God" was inspired by her feelings about her and ex-husband Russell Brand's breakup.
"That song is evident of how tough it really was at a certain point. I asked myself, 'Do I want to endure? Should I continue living?'" Perry told Billboard in 2013. "All the songs are real-life moments."