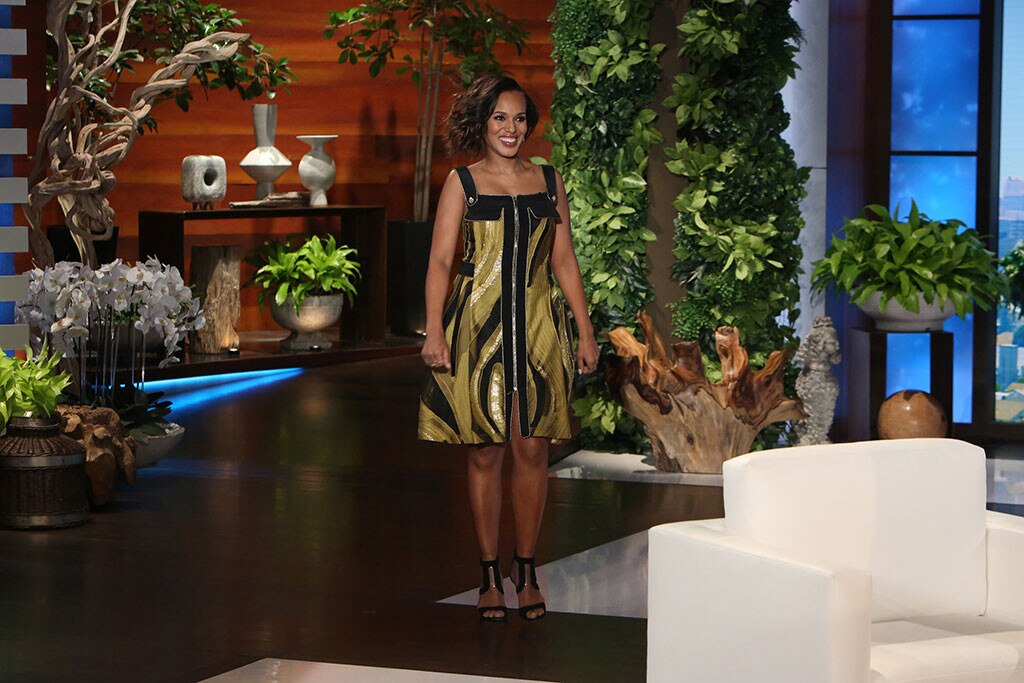 Kerry Washington is a woman of many talents.
Not only is she a Golden Globe-nominated actress, but turns out, the star also studied traditional martial arts in India, is certified in yoga and has dabbled in water aerobics.
"It's harder than you think," the Scandal star told Ellen DeGeneres on Tuesday. As Washington revealed to the daytime talk show host, she particularly liked doing water aerobics when she was pregnant. What a lucky coincidence—DeGeneres also likes doing water aerobics in the summer and invited the star to join her. Hey Ellen, can we come, too?
If Ellen is in the market for yoga lessons, Kerry is her gal—unless you ask the star's mom.
As the story goes, after graduating George Washington University, Washington headed to India for seven months to study traditional Indian martial arts, cultural movement and yoga and also travel. When she returned, she initially planned to live in New York City as a starving artist, using her yoga skills to make money in between auditions. However, her mother made her a deal.
"My mother said that she would let me live at home if I taught her yoga for an hour a day," she recalled. "That lasted for a week."
"She was like, 'I hate yoga and you may not be able to live here if you keep doing this.'"