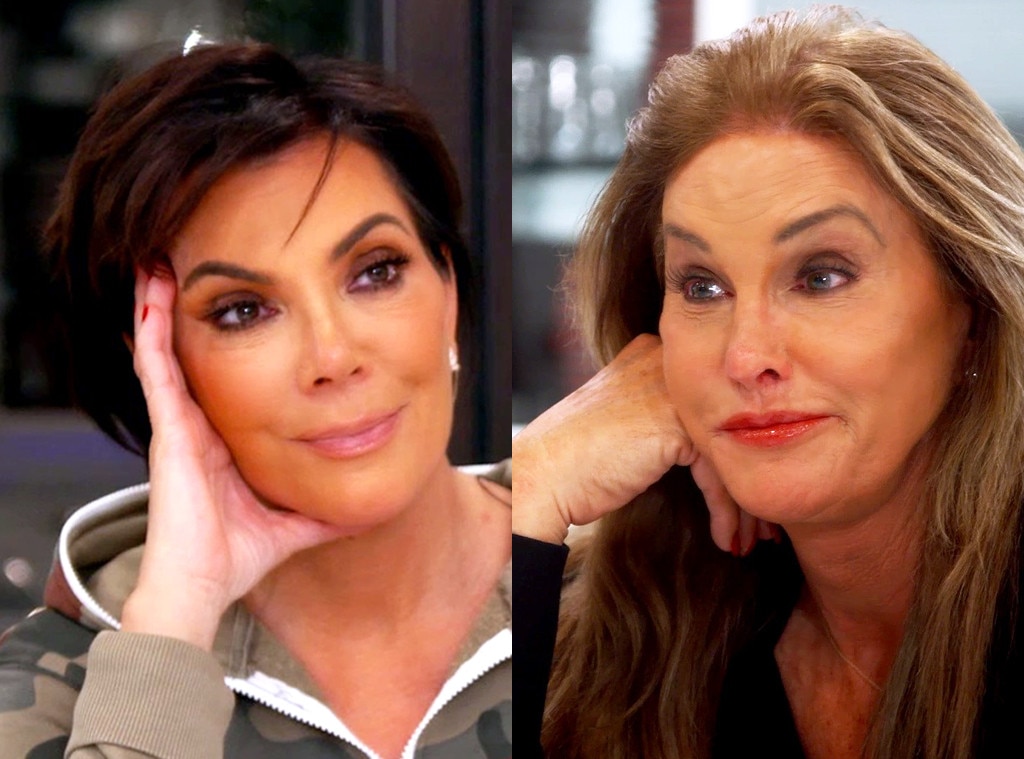 Kris Jenner wants to set the record straight.
In an all-new sneak peek from Sunday's episode of Keeping Up With the Kardashians, Kim Kardashian and her mom have a discussion about Caitlyn Jenner's memoir, The Secrets of My Life, filled with past revelations from Kris' perspective.
"So I read Caitlyn's book," Kim reveals. "She has her thoughts and you have your thoughts and that's fine, but I do feel like there's a way to tell your side of the story without being so negative. Everything is always your fault."
"Absolutely," Kris agrees.
The mother and daughter then talk about Caitlyn's accusation that Kris had been "hoarding" money for years.
"She never paid a bill from 1972," the family matriarch tells Kim. "She didn't know how much a gardener was, and in the book writes, 'Well, Kris didn't need me anymore. All the checks for Keeping Up With the Kardasahians, they all went to Kris.'"
She continues, "How about it went to the mortgage and the insurance and education? You start talking about how I was hoarding money when we didn't even have it?!"