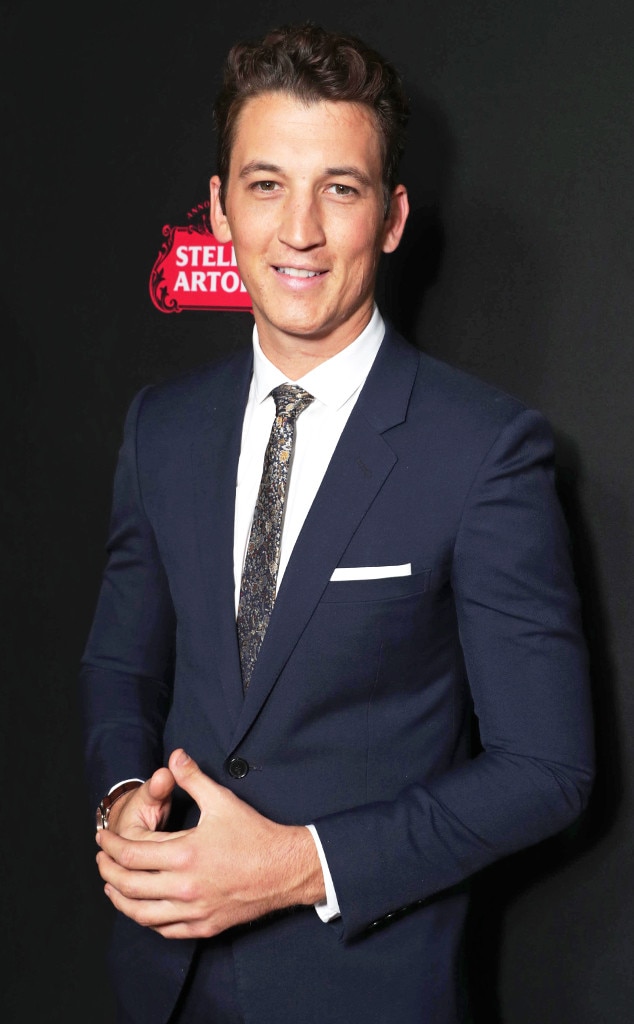 Miles Teller was arrested early Sunday morning.
E! News can confirm the 30-year-old actor was taken into custody in San Diego, Calif., over the weekend for being drunk in a public, which is a misdemeanor.
San Diego law enforcement say police began questioning the actor around 12:30 a.m. Sunday after he allegedly spent the night out with a group of guy friends. We're told officials noticed he was showing signs of being intoxicated as he was allegedly slurring his speech and was having trouble standing. In fact, we're told as they attempted to detain him, he almost fell into the street where there was traffic.
"At that point it was determined he was unable to care for his own well-being," the San Diego Police Department tells us. "[Police] placed him under arrest for being drunk in public."
When people are arrested for public drunkenness in San Diego, they have the option to go to "Detox" where they can sleep off their drunkenness for four hours so long as the person follows directions.
"It doesn't affect your record, and it doesn't count as an arrest or anything," officials explain.
However, we're told that once Teller got to the detox center, he was "uncooperative with staff" and was therefore rejected.