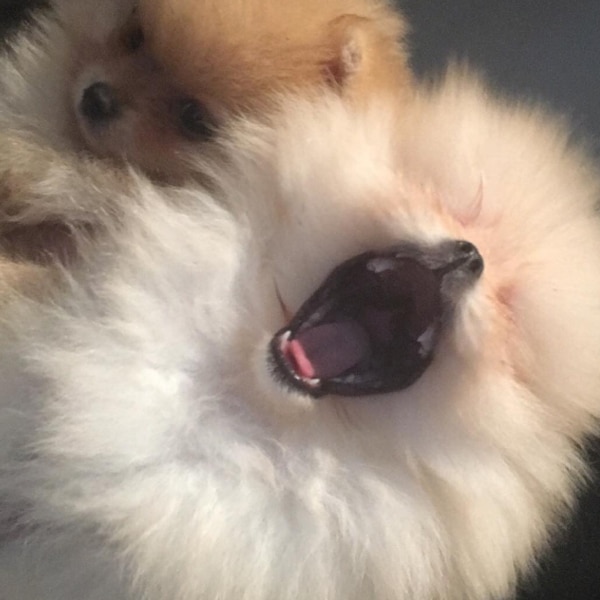 North West and Penelope Disick got the best coordinating birthday presents ever…
Puppies!
Yes, Kim Kardashian and Kourtney Kardashian surprised their daughters with two sister Pomeranian puppies on Thursday in celebration of their fourth birthdays (Nori turned 4 on Thursday and Penelope will turn 4 on July 8).
Kim took to Instagram to introduce her 101 million followers to the babies, writing, "Sister puppies for North & P! Penelope named hers honey. What should we name ours?"
Kourtney took to Instagram shortly thereafter to introduce Penelope's dog to her 58 million followers.