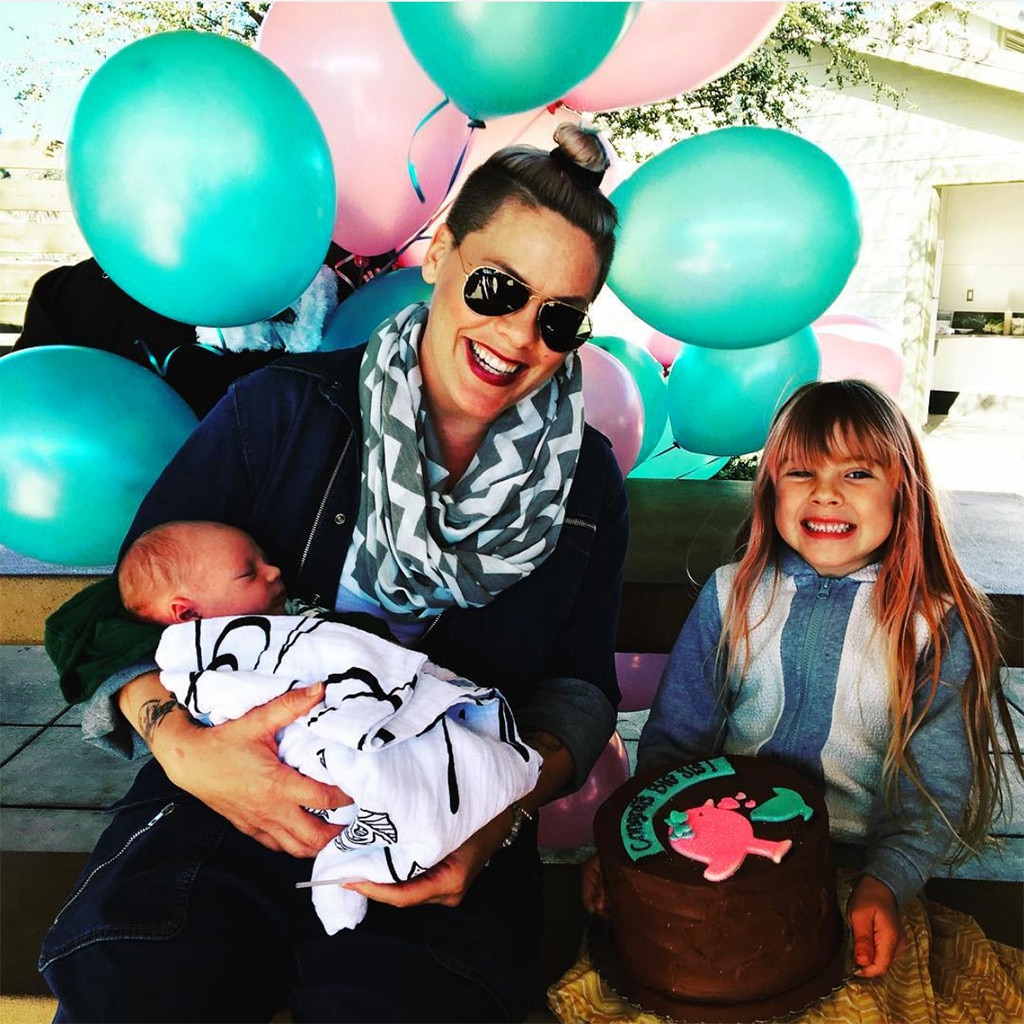 Since giving birth to her second child, son Jameson Moon Hart, in late December, the Grammy winner has had her hands full raising her little ones. In the months since, Pink has made even the trickiest of moments with a son and daughter look all the more manageable. Some would chalk it up to star power—we chalk it up to mom power.
The notably honest star has been candid with her second child, sharing her photos of the baby with equally entertaining captions. "He thinks what I have to say is really interesting and groundbreaking," she described her most recent shot of Jameson with the 5-month-old baby smiling at her while propped up against some pillows.
However, with a 6-year-old daughter, Willow Sage Hart, it hasn't always been smiles. As Pink told Ellen DeGeneres last year, her daughter didn't have the easiest time adjusting to becoming a big sister. Fortunately, she had an understanding mom who did her best to make everyone feel loved. "I do all kinds of stuff," she told DeGeneres, revealing she threw a "big sister party" for her first born. "I literally put Jameson down when she walks into the room."
"She's a little weepy these days, so we're working it out," the songstress candidly admitted.