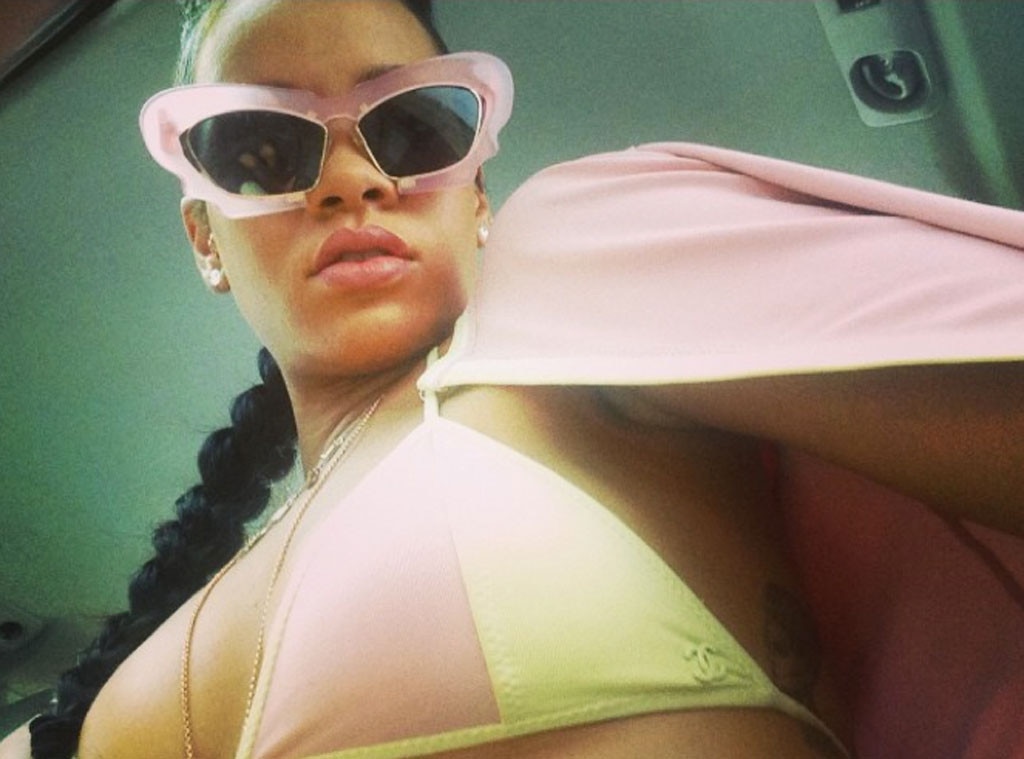 Rihanna does not stand for the haters, nay-sayers or body shamers.
After some unflattering photos of the bad gal surfaced online, a few internet trolls started commenting that the 29-year-old had gained some weight. But nothing gets by RiRi, of course, who took it upon herself to perfectly respond to the body-shaming commentary.
She shared a photo of rapper Gucci Mane in 2007 (when he was a little heavier) side-by-side to a photo of him now that he's lost a lot of weight.


"If you can't handle me at my 2007 Gucci Mane, you don't deserve me at my 2017 Gucci Mane," the caption read.