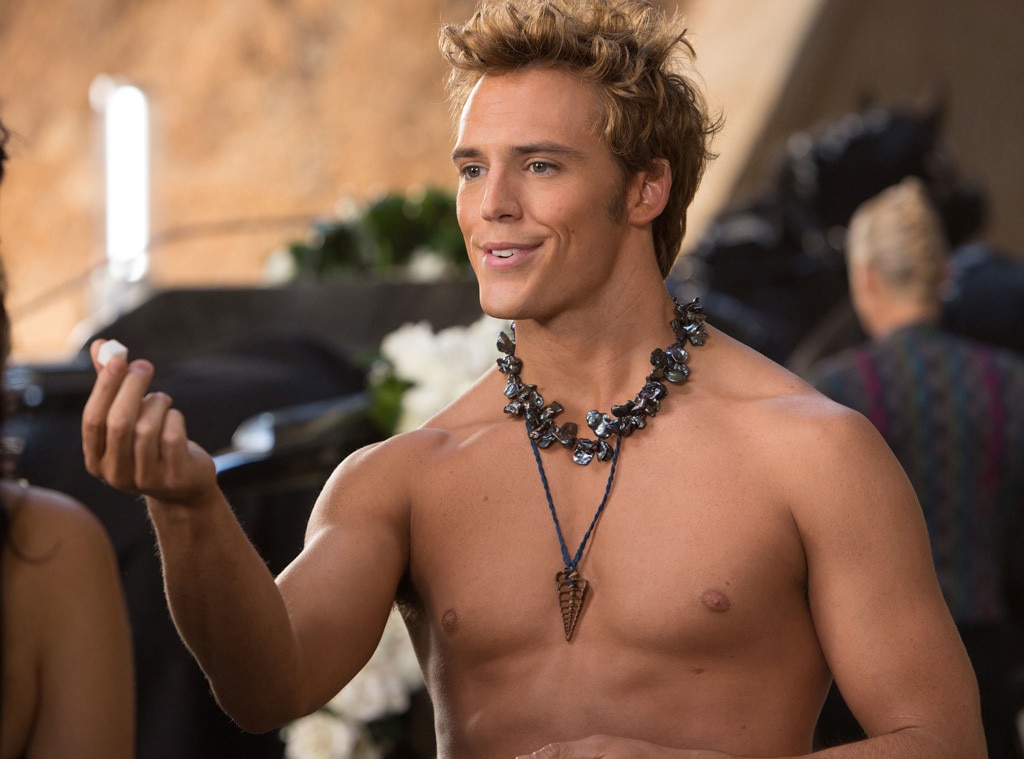 Sam Claflin is questioning the entertainment industry's depiction of what leading men should look like.
The English actor, known for his roles in The Hunger Games franchise and Me Before You, recently sparked conversation about the unfair body standards men face when he revealed to The Sydney Morning Herald that he's often "felt like a piece of meat" on set.
E! News caught up Claflin while promoting his new film My Cousin Rachel, where he addressed the now-viral comments.
"The fact that it's trending is kind of sad to me because it's obviously been going on for years and years," the 30-year-old father shared. "I'm not the first person to say, 'I, as a man, am insecure.'"
He explained, "Women have been going through this for centuries and men have, too. It's often not talked about. I think it's interesting and it should be talked about more obviously."
Claflin also called out a common Hollywood movie and television trope many consider a double standard. "So often in films, you see a man in his 40s dating a 20-year-old, but vice versa and it's like a thriller," he said. "It's odd. I don't know why."
In his initial sit-down with the Australian outlet, Sam said he and wife Laura Haddock are able to connect on this issue because they've both experienced body critiques while in the workplace. "I'm not saying it's anywhere near as bad as what women go through but I, as an actor approaching each job, am insecure—especially when I have to take my top off in it—and so nervous."