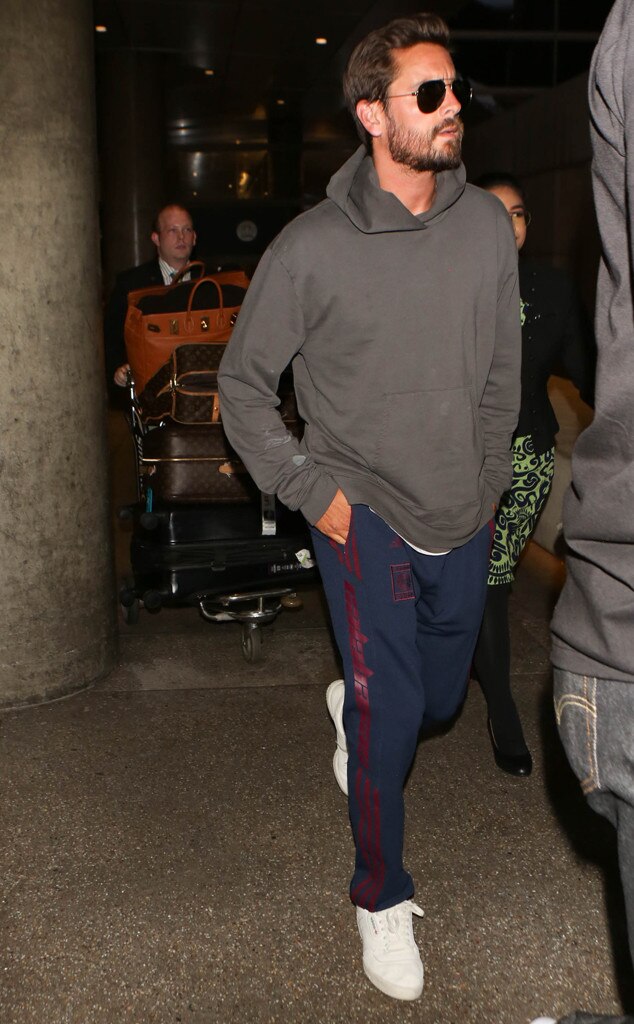 Scott Disick landed at LAX on Friday after a whirlwind 34th birthday trip to Cannes and other parts of Europe, during which he was photographed getting cozy with or hanging out by the pool with a number of women, including actress Bella Thorne, U.K. blogger Maggie Petrova and Chloe Bartoli.
A group of paparazzi swarmed the Keeping Up With the Kardashians at the airport. One of them bombarded him with questions about the women. Disick remained silent as he walked by the group and got into a car.
"Scott, are you using Maggie? Are you using Bella? How about Chloe? Anything to say to the girls?" the photographer asked, as seen in a video posted by TMZ. "Are you talking advantage of the girls, Scott? Do you need help? Do you need to be in rehab? Scott, come on, Scott, talk to us here. Anybody else on your list? Are they just notches on your belt, Scott?"
Disick has never commented on any of the women he was spotted with at Cannes. Petrova has said the two are just friends. Thorne had said on Twitter, "I'm not talking to Scott or anyone else. #dontf–kwithit" and a source had told E! News the actress has had no interest in Disick because "he is way too old for her and has baggage."
Thorne appears to be doing fine—she partied with friends at a nightclub in West Hollywood Friday night, dressed in a see-through top that showed off her nipples. She posted videos from her wild night out on Snapchat.