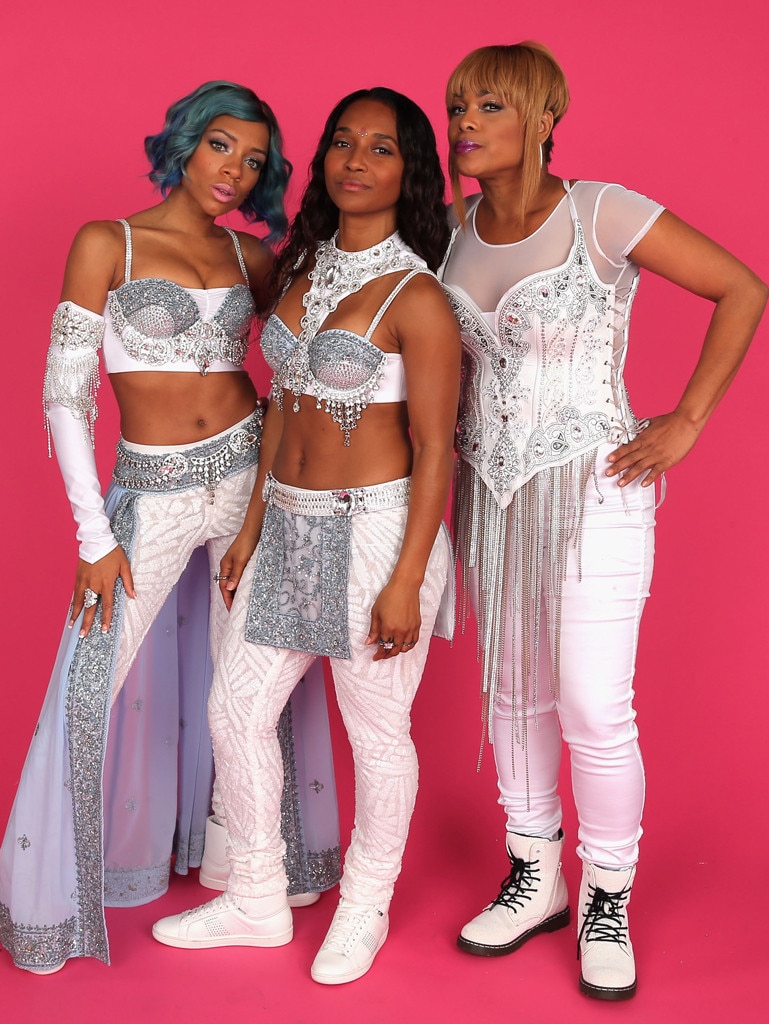 Sibley Scoles caught up with Tionne "T-Boz" Watkins and Rozanda "Chilli" Thomas ahead of the album's June 30 release, and they explained the motivation behind it and how their fans really made it all happen.
"Timing is everything, and it just felt like the right time," T-Boz explained. "The fans were urging and asking, so we did it. We found a good avenue to do [it], and it just felt right. So we went for it. Why not?"
The group's fans—including some famous names like Katy Perry, Bette Midler and New Kids On The Block—raised over $430,000 for the kickstarter album, appropriately named TLC.
But the ladies never expected that to happen.
"We had no idea," T-Boz said. "We broke records for the biggest campaign ever in two days…It was amazing because we were really skeptical about doing it in the first place, and then when our manager brought it to us and explained the freedom we could have and how we could do it in a fun way with rewards [for the fans]. We came up with some rewards and made it really cool."
The 12-song album will also include the ladies' late bandmate Lisa "Left Eye" Lopes, making it even more special.
"It's her talking. It's from an interview," T-Boz revealed about the late singer's involvement. "We took some live music and played under it and made it a beat. It's the essence of Lisa that you remember her for—the live, the funky, the spunky energy that she had."