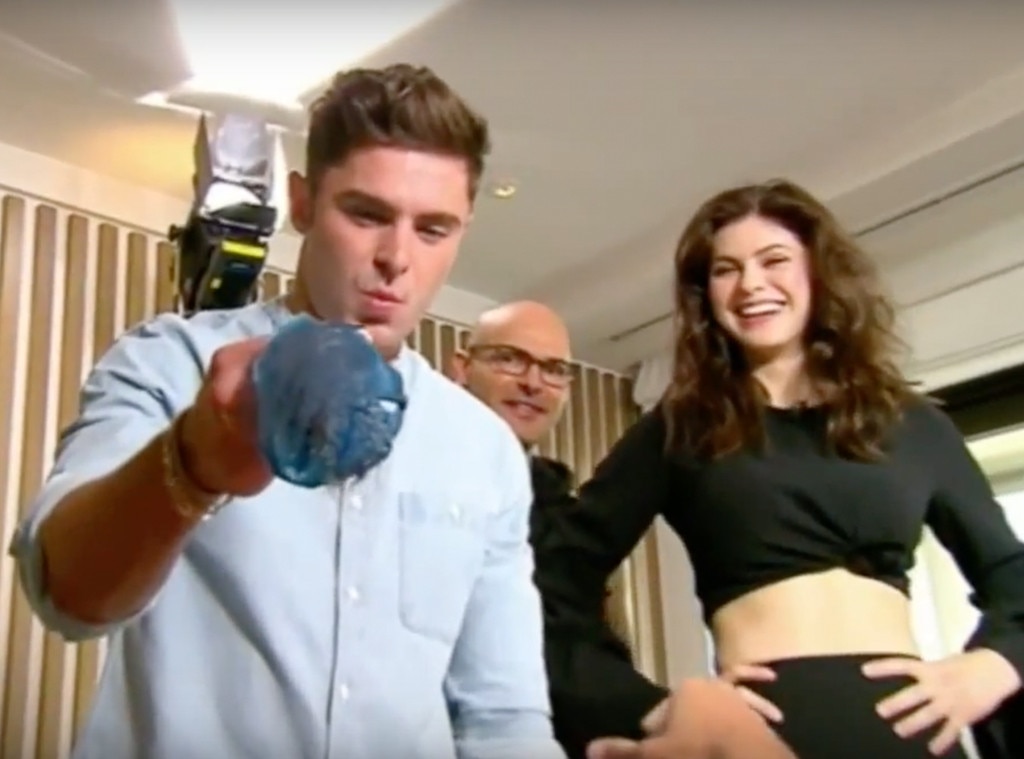 Zac Efron(probably) went where no movie star has gone before when he succeeded in giving Australian rugby star Beau Ryan a full body wax. During a recent appearance on The Footy Show, the Baywatch hunk and co-star Alexandra Daddario challenged Beau to strip his skin of any hair in order to land a role in the reboot's possible sequel.
After Dwayne "The Rock" Johnson took the first step in inducting the former professional athlete into the Baywatch lifeguard fam by shaving his head, Ryan admitted he was up for the next task. Efron explained, "One of the things we had to do to be initiated into Baywatch, and this was a surprise to me, was the 'back, crack and Zac wax.'"
Yes, it's as painful as it seems.
Watch video below;